With our in-house GDPR qualifications and expert solutions, we are ideally placed to help you put together a strong, secure system that protects your data and helps you comply with GDPR.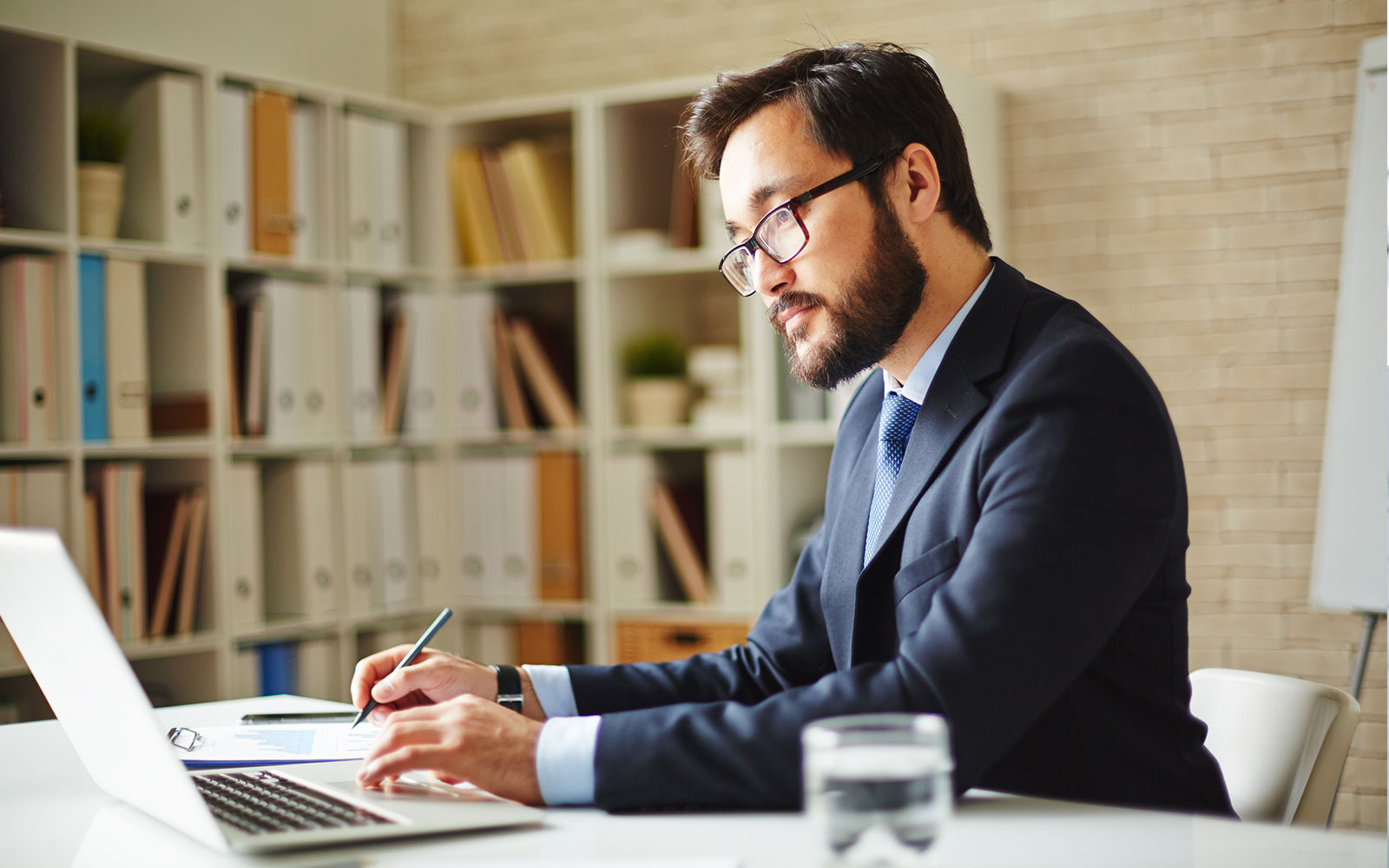 Security Solutions for GDPR Compliance
More extensive in scope and application than the current Data Protection Act, the EU GDPR extends the data rights of individuals, and requires organisations to develop clear policies and procedures and adopt appropriate technical and organisational measures to protect personal data.
As a result, GDPR will make crucial changes to the way in which you store and access your files. With shorter timescales for Subject Access Requests, stricter requirements for storing data and harsher punishments for data breaches, it's vital that you know exactly where each and every record you hold is stored to ensure compliance and enable fast, secure retrieval.
Experts have expressed their fears that many organisations do not fully understand the complexity of GDPR and are not prepared for the changes ahead. Organisations must develop a holistic understanding of their current data security measures and carefully consider how data is produced, handled and treated and whether it is released in the correct manner.
With loss and theft of paperwork, insecure file storage, improper disposal and data sent to the wrong recipient recorded by the ICO as some of the biggest data breach risks, it's clear that the secure storage, access and destruction of documents are key areas to confront. Fortunately, these are our areas of speciality.
GDPR Compliant Document Storage, Indexing & Cataloguing Services
While much of GDPR focuses on digital security threats, it's important not to forget about the potential risks posed by physical documents. It's vital for compliance that personal data in paper format isn't left insecure. Storing confidential files offsite in a dedicated, secure facility ensures that documents are properly locked away with limited access.
Designed to safely store thousands of physical documents, our GDPR compliant document storage facilities prevent loss, theft and forgotten data. Physical and electronic safety measures provide full protection against fire, flood and theft, while advanced indexing and tracking software simplifies retention, speeds up retrieval and creates a full audit trail.
In previous years, simple box-level storage allowed for each box to hold a number of records and be broadly catalogued according to a from/to sequence or by admittance date. GDPR, however, requires all individual records to be identifiable, making accurate file listings for all records a critical endeavour.
Fortunately, our efficient, secure file-level indexing service not only ensures that you know exactly where each and every file is stored, but it also improves the speed of data retrieval operations and helps you to retrieve individual files with ease.
Secure Scanning & Fast Scan Back for Subject Access Requests
Scanning and digitisation heightens document security whilst also improving ease of access and tracking for authorised users. Indexed as required and stored in a secure online database, expertly performed digitisation reduces the likelihood of personal data being lost, stolen or forgotten about.
All three of these risks are major, but the latter issue is key. With GDPR setting out new rules on legal time limits for retaining personal data, organisations need to have a tight grasp on the legal retention period of each piece of personal data they have in their possession. Digitised files and our advanced tracking and retrieval software makes it vastly easier to keep track of legal retention periods.
Organisations will also have less time to comply with subject access requests under GDPR. Information will therefore need to be provided without delay within 30 days of receipt of the subject access request instead of the previous 40 days allowed under the Data Protection Act. This means your organisation will need to be able to quickly isolate the specific data upon request.
Our scan on demand service allows you to act fast on subject access requests. It makes archived records quickly available to the subject access requestor within the new 30 day timeframe. We also offer standard next day delivery service for all records stored with us.
Confidential GDPR Shredding, Secure Deletion & Privacy By Design Processes
GDPR specifies that personal information must be securely deleted once it is no longer required for the purpose it was originally obtained for. Organisations must, therefore, ensure that confidentiality and compliance is maintained to the very end.
To ensure that confidentiality is protected end-to-end, it is recommended that you work with organisations who take a 'privacy by design' approach to their projects and processes. This means that privacy and data protection compliance have been considered right from the very start, rather than added on as an after-thought once GDPR started to loom.
This approach is essential for minimising privacy risks and that's why it's always been a core concept for us here at Stor-a-File. Our privacy by design destruction process ensures that personal and sensitive data is protected from the moment the documents are collected to the time they are quality checked, cross cut shredded, and then mixed and baled for recycling.
Our professional GDPR shredding services conform to the strict standards of the BS EN 15713 Secure Destruction Of Confidential Material standard, which means that we dispose of confidential waste in a secure, controlled manner; and that our process is regulated by continual external audits to minimise risk.